Бастилія
Site creation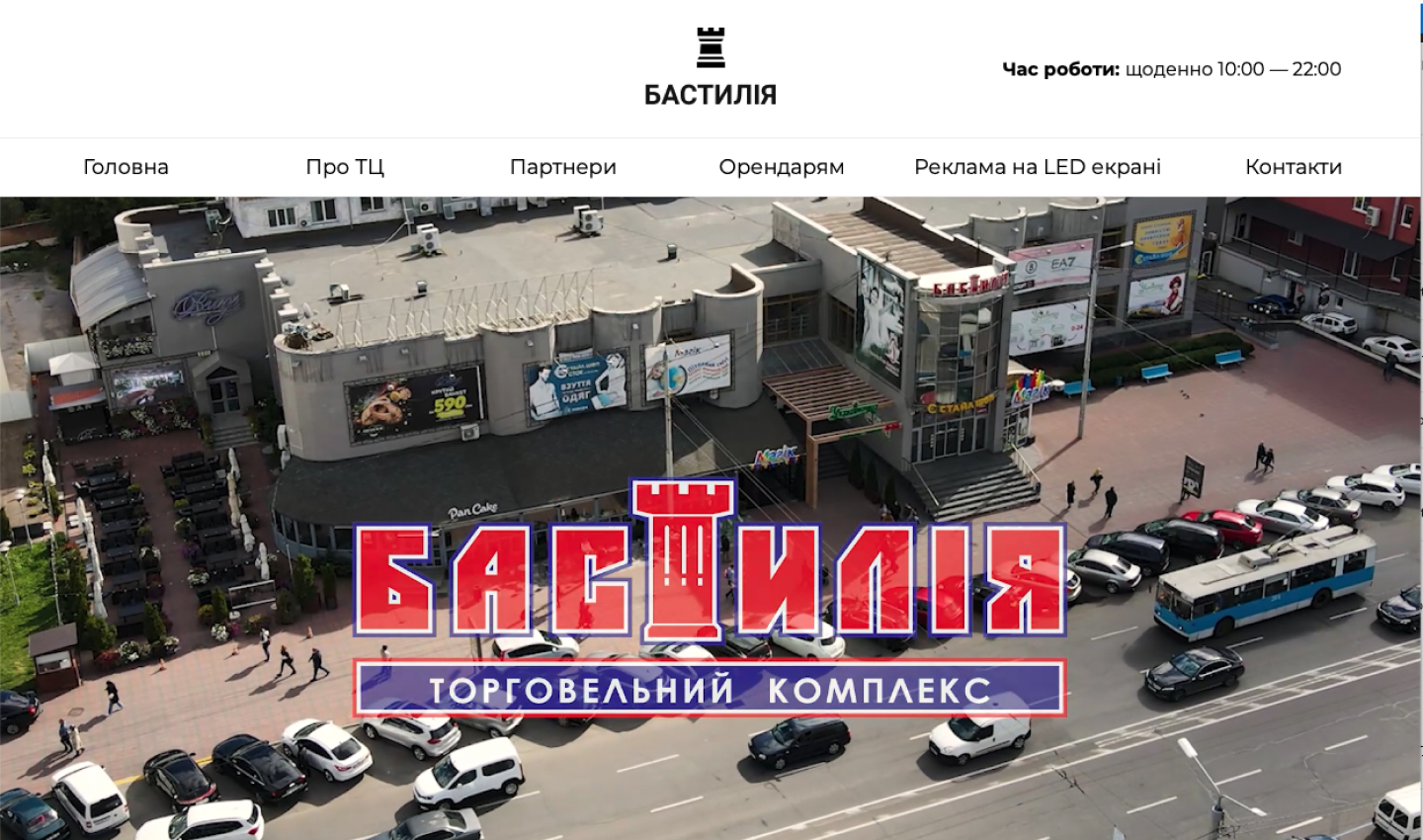 Bastille shopping center is one of the first shopping centers in the city of Vinnytsia. A modern shopping complex, which has two floors, where various shops are located, which are visited by hundreds of people every day. It has parking spaces with convenient access to them, as well as a restaurant, a coffee shop and the opportunity to buy clothes, stationery, products.
the goal
Create a site
Fill the site with content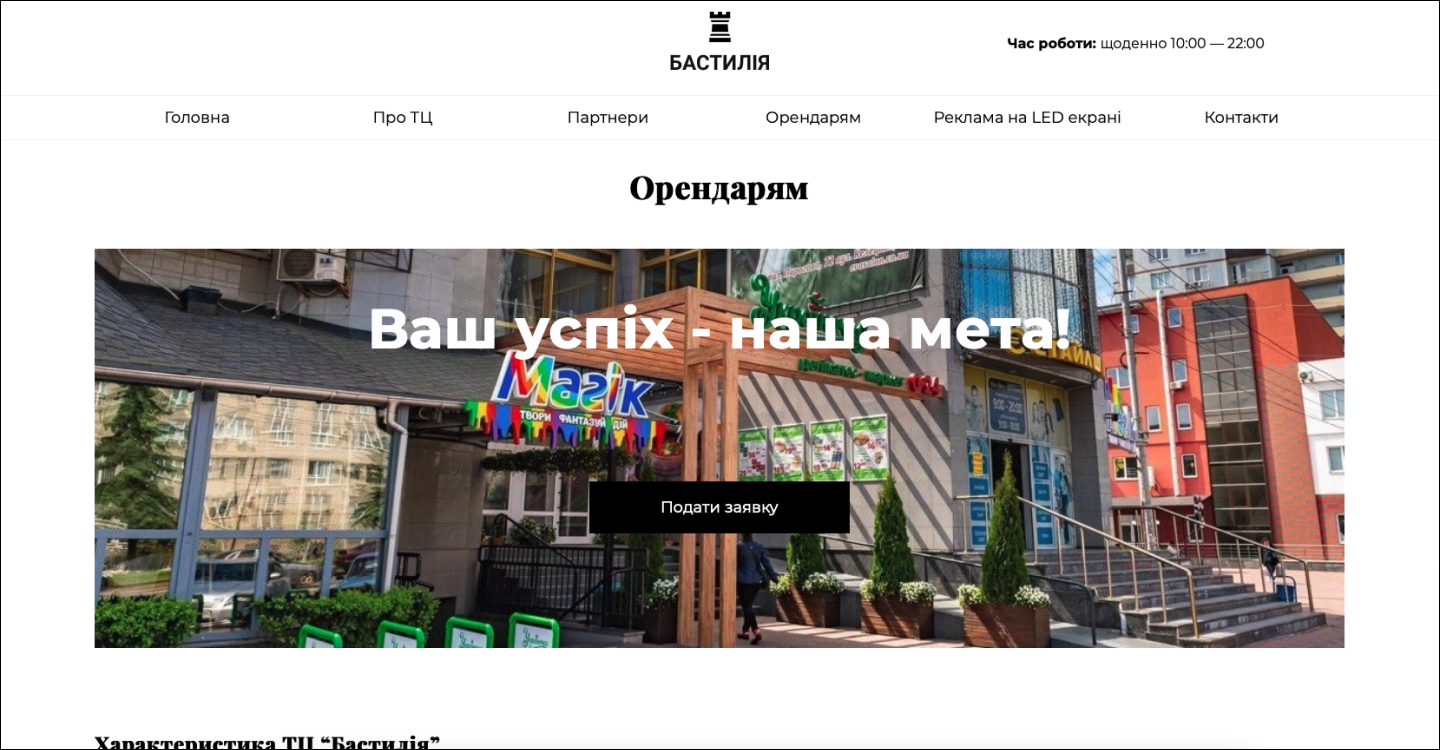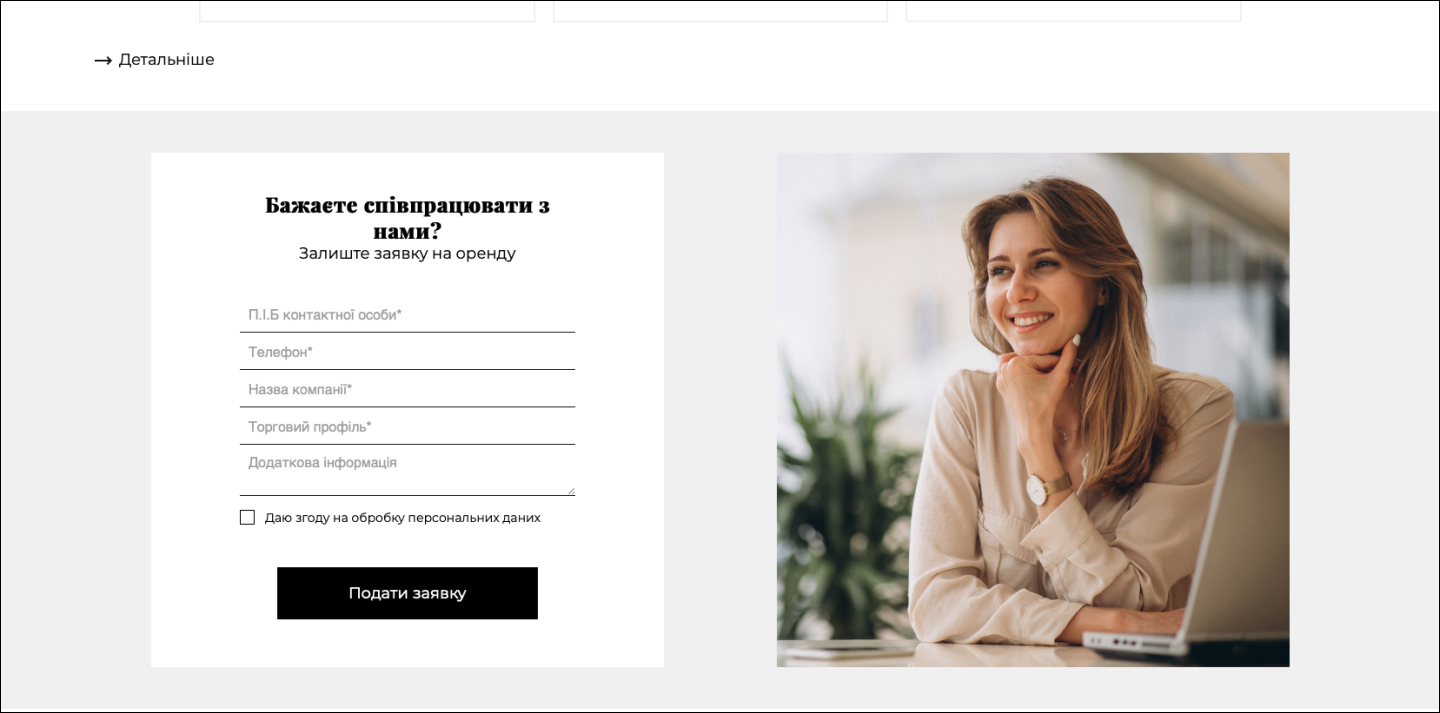 the solution
Site development from scratch with the possibility of creating a feedback form
Site optimization and promotion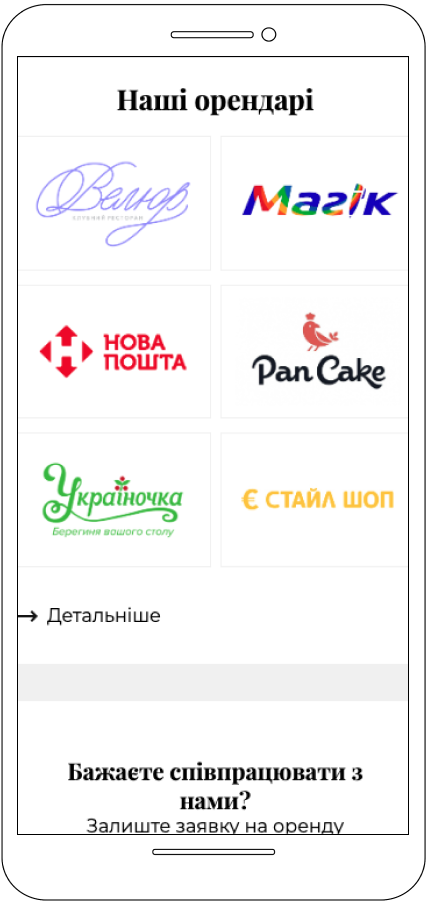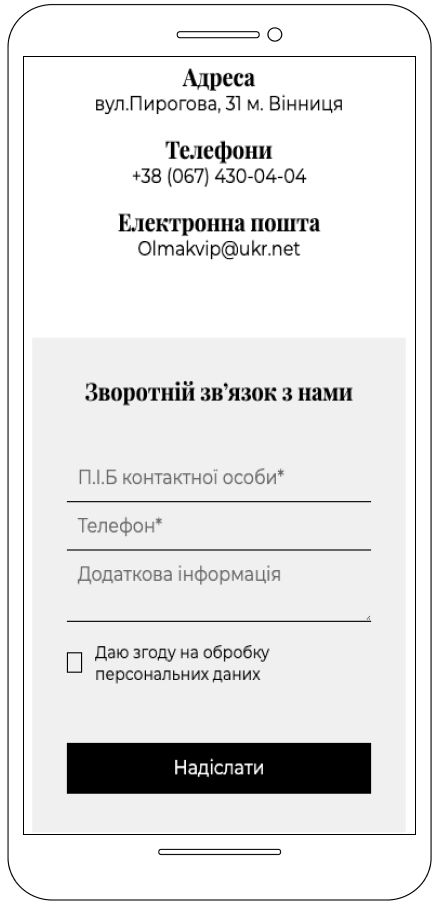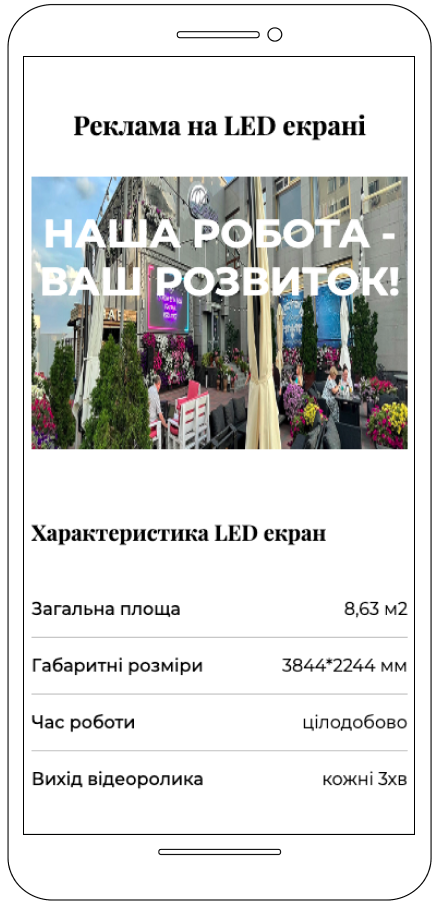 the result
The goal for Bastille was to create a website, fill it with content and create an opportunity to fill out a rental application form. The site is improved and filled with content, also separately filled with content from tenants, and users can leave a request for rent or fill out a feedback form.